September 19-26, 2020 - Spectacular Fall Foliage!
NEW this year 3 Nights on Mackinac Island!
See the brilliant autumn hues as we travel by coach, train & carriage on this 8-day tour of the Agawa Canyon & Mackinac Island. The breathtaking beauty of northern Ontario's rugged wilderness unfolds as we experience one of the most spectacular train tours in North America. Set eyes on the same weathered landscapes and majestic views that inspired the Group of Seven to create some of Canada's most notable works of art. An unforgettable experience contrasted with the uniqueness of a Great Lakes Island, where neighs and clip-clops of horses replace the roar of engines is sure to be a memorable holiday!
Included Tour Features
Deluxe Motor Coach Transportation
Baggage Handling
7 Nights Quality Accommodations (including 3 nts. on Mackinac Island)
Meals: 9 Included, 7 Breakfasts, 1 Picnic Lunch, 1 Buffet Lunch at the Grand Hotel
Kakabeka Falls
Terry Fox Monument
Agawa Canyon Train Excursion
Ferry Rides to and from Mackinac Island
Island Tour by Horse Drawn Carriage
Scenic Duluth & Canal Park
Duty-Free Shopping
Services of an Embassy Tour Director, & Professional Driver
Cost: $1649 double, $ 2249 single
plus g.s.t on Canadian portion of tour
SAVE $50 per person, BOOK & DEPOSIT by March 31
ITINERARY
DAY 1 WINNIPEG TO THUNDER BAY, ON
Your Embassy Tour Director welcomes you, as you board the coach and head east to begin our journey. We cross the Manitoba border and into Ontario's lake-studded countryside with a stop at Kakabeka Falls. Our first overnight is in picturesque Thunder Bay.
---
DAY 2 THUNDER BAY TO SAULT STE. MARIE, ON
A stop will be made this morning at the Terry Fox Monument before heading eastward along Lake Superior, the largest of the Great Lakes of North America. If Mother Nature has been on time, you will be awed by the spectacular fall colours, especially the Red Sugar Maples! Rich in beauty we arrive in Sault Ste. Marie for two nights.
---
DAY 3 SAULT STE. MARIE
Our full day adventure begins this morning as we board the Algoma Central Railway for a unique and unforgettable day amid a stunning display of fall foliage. This 114-mile excursion truly showcases the rugged beauty that is exclusive to the region. The northern Ontario wilderness begins to unfold outside the large tinted windows. The seemingly unending mixed forests of the Canadian Shield open up as you skirt the shores of pristine lakes and rivers, crossing towering trestles and through granite formations and mixed forests. As the train winds its way through this one-of-a-kind terrain, a commentary weaves the story of the region. We coast down to the floor of the canyon, the "jewel" of the tour Agawa Canyon Park. Enjoy your included boxed lunch in one of the many picnic areas throughout the park. Free time for a scenic walk with unforgettable views on gravelled trails leading to Bridal Veil and Beaver Creek Falls waterfalls. We disembark back in Sault Ste. Marie having experienced one of the most spectacular train tours in North America!
---

DAY 4 SAULT STE MARIE TO MACKINAC ISLAND, MI
Our morning travels take us across the International Bridge and into Michigan. Heading to the ferry terminal we soon catch a glimpse of "Mighty Mac", the bridge that joins the upper and lower peninsulas of Michigan. We board our ferry for a short ride on Lake Huron to Mackinac Island. Noted for its Victorian charm and lack of automobiles, this quiet island of yesteryear evokes a nostalgia that truly inspires the senses. The island is a natural gem with over eighty present of its land preserved by Mackinac State Park, a wooded paradise accented with limestone formations and ringed by Lake Huron.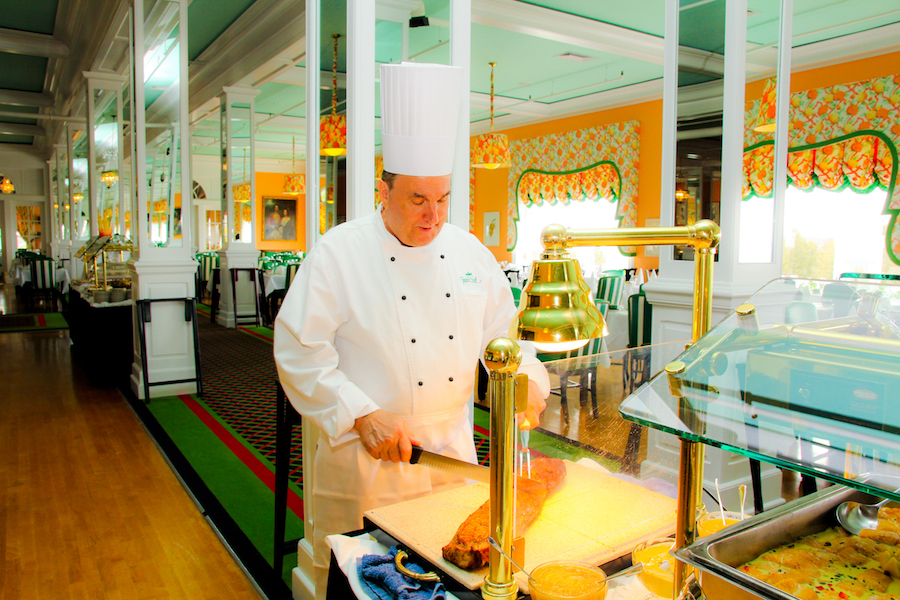 ---
---
DAY 5 MACKINAC ISLAND
Today we travel in style to view this unique island in its entirety! Climb aboard your horse-drawn carriage and experience this island in great depth with a local guide. See the "down-town" area and the outlying districts with their buildings in Victorian style architecture, beautiful views of the lakes with Mackinaw City visible in the distance. Don't forget your cameras! Lunch time will be a special treat a magnificent buffet lunch at the glorious Victorian-era Grand Hotel a National Historic Landmark, Mackinac Island's most famous attraction. Balance of the day is free to savor and enjoy all of Mackinac Island's quiet pleasures.
---
DAY 6 MACKINAC ISLAND
A whole day to enjoy this unique little island at your leisure. Though small in size it appeals to all tastes and best of all, most everything is within walking distance of your hotel. If you're an explorer, you can walk the quiet paths in the State Forest or hike the trails along Lake Michigan, or rent a bike and pedal yourself around the whole island. Take a stroll through quaint downtown to visit the shops and buy some fudge, a favorite item on the island, see some of the original buildings of the early settlers. If museums are to your liking, two butterfly museums will delight you. Experience this all in a traffic-free atmosphere.
---
DAY 7 MACKINAC ISLAND TO DULUTH, MN
We reluctantly bid adieu to this little island, as we board the ferry to St. Ignace on the mainland, and travel westward. Our journey takes us to Duluth where we will have time to explore some of this interesting inland port. We visit Canal Park with free time to visit the Marine Museum, shop for souvenirs in the eclectic boutiques, walk the boardwalk, and if we're lucky, perhaps see a huge ocean-freighter going under the Aerial Lift Bridge.
---
DAY 8 DULUTH TO WINNIPEG
A stop in Grand Forks and then Duty-Free at Pembina. Our odyssey may be over this time, but our memories of sights seen and friends met will linger forever!
Nashville, Branson, Pigeon Forge
This was such a wonderful tour. Everything was perfect, Kathy & Gord went above & beyond & made our tour so special. Could have not asked for a better group of people...

By Diane