February 15 - March 1, 2020, Book by September 6.
Bridging the Great Divide…
One foot at a time across 50 miles of jungle, workers dug an enormous trench, dammed rivers and bridged the Continental Divide to connect two oceans. There is really no way you can fathom the sheer determination that is the Panama Canal except to pass through it. The fresh salt air, lush tropical rain forests, colonial cities, diverse cultural, await your arrival!
Day
Port
Arrive
Depart
Feb 16
Fort Lauderdale, Florida
4:00 pm
Feb 17
At Sea
Feb 18
At Sea
Feb 19
Cartagena, Columbia
8:00 am
2:00 pm
Feb 20
Enter Panama Canal Cristobal
Cruising Only
5:00 am
7:00 pm
Feb 21
At Sea
Feb 22
Puerto Caldera, Costa Rica
7:00 am
5:00 pm
Feb 23
Corinto, Nicaragua
9:00 am
5:00 pm
Feb 24
Puerto Quetzal, Guatemala
7:00 am
5:00 pm
Feb 25
Huatulco, Mexico
1:00 pm
7:00 pm
Feb 26
At Sea
Feb 27
Puerto Vallarta, Mexico
10:00 am
8:00pm
Feb 28
At Sea
Feb 29
At Sea
Mar 01
San Diego, California
7:00 am
Port times subject to change
INCLUDED VACATION FEATURES
13 Nights Panama Canal Cruise with Holland America
Meals, Entertainment and Activities on Cruise
Embassy Tours Bon Voyage Gift
1- Night Pre-Cruise Hotel Stay in Ft. Lauderdale
Round Trip Airfare From Winnipeg
Transfers Between Airport, Hotel, and Pier
Get-Acquainted & Orientation Gathering Prior to Departure
Hosted by Rose-Anne & Walter Kupiak (minimum required)
Fares
Interior Stateroom $3594.00
Ocean-View Stateroom $3969.00
Verandah Stateroom $4844.00
Air Taxes, Gov't Fees & Port Expenses are an additional $656 per person and are subject to change.
Itinerary
Day 1 Winnipeg to Fort Lauderdale
Meet your fellow travelling companions at the Winnipeg Airport for your flight to Fort Lauderdale, Florida. Upon arrival at the airport, you will be transferred to the hotel for your pre-cruise one-night stay.
Day 2 Fort Lauderdale (Embarkation)
Rise and shine and get ready to be whisked away to the Panama Canal for the embarkation of Holland Americas ms Eurodam, your home for the next 14 days.
Day 2-16 Panama Canal Cruising
Welcome aboard the ms Eurodam, where enrichment and exhilaration await. Guests on this graceful ship can enjoy the full Music Walk™ experience, including Lincoln Center Stage, B.B. King's Blues Club and Billboard Onboard. Explore onboard at a cooking class or hands-on workshop with America's Test Kitchen, BBC Earth Experiences and a Digital Workshop Powered by Windows®. Revel in spacious staterooms, breathe in expansive views and relax in easy elegance. Rich woods, beautiful floral arrangements and handsome furnishings create an inviting atmosphere in which to gather for your wonderful cruise vacation.
PORTS OF CALL
Cartagena: Visually, Cartagena is a paradise, with lush bougainvillea winding its way through a maze of cobblestone alleys lined with colorful colonial buildings Panama Canal: Way back in 1534, enterprising King of Spain Charles V put forward the idea of building a shipping canal across the Central American isthmus to connect the Caribbean and Pacific Oceans, but it was not until 1880 that the French took up the challenge, fresh from their triumph with the Suez Canal. The French attempt proved disastrous, daunted by disease and the inhospitable conditions, which ended up claiming an estimated 22,000 lives before construction was abandoned in 1889. In 1904 the United States Government decided to give it a go, first set to work to improve conditions for labourers, and on 15 August 1914, the cargo ship Ancon became the first of hundreds of thousands of vessels to traverse the canal, which has been hailed as one of the greatest engineering wonders of the world.
Costa Rica: Discover the warm, hospitable atmosphere of Costa Rica with its rainforests, beautiful beaches, volcanoes and wildlife from spider monkeys to sloths.
Puerto Corinto: Nicaragua's largest port, situated on Punta Icaco island. Nearby attractions include the city of Léon with its beautiful cathedral and colonial architecture.
Puerto Quetzal: Our gateway to the natural wonders and ruins in this untouristed nation. Visit Tikal, once the most resplendent city in the Mayan world. Tour Antigua Guatemala with its rumbling volcanoes. Or go in search of the rare quetzal, the spectacular but shy bird with iridescent feathers that cannot live in captivity. So revered by Guatemalans, its graceful image appears on the country's national coins called 'quetzals.'
Huatulco: Consists of nine bays extends over a 20-mile stretch. Santa Cruz, the original town, is now the center of Huatulco's development. Not long ago it was a sleepy fishing village of simple adobe huts, now it's a resort town with wide, palm-lined boulevards, rolling golf courses, and large hotel complexes. The colorful silver and handicrafts market along the town's main boulevard, Juarez, is a good place to pick up souvenirs. It's also fun to watch people in the 'zocalo,' the grassy town square.
Puerto Vallarta: Its charm is due to its blend of first-world cosmopolitan city and the colonial features of its historic old town. The graceful centre is embellished with quaint cobblestone streets that are lined with delightful white adobe houses, flower-filled wrought-iron balconies and red-tiled roofs, making this one of Mexico's most picturesque coastal cities.
Day 16 San Diego Disembarkation
Today you disembark the ms Eurodam and transfer to the San Diego Airport for your flight home, with new friends and fond memories of your Panama Canal Cruise.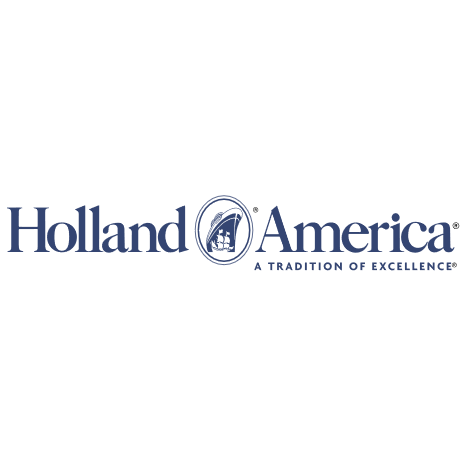 Agawa Canyon & Mackinac Island Tour
Elsie is the absolute best tour guide in all of our travels. She is so organized and friendly to all. We can't even think of anyone better than Embassy to travel with.You...

By Olga & Alfred